Description
ONLY CAMS NO POWER ADAPTER IT IS NEW NEW NEW NEW
HIGH QUALITY VIDEO: USB PTZ plug-n-play professional video conference camera. Full 1080p high definition video at 60 frames per second and comes with 10 camera presets for one touch customization.

AMAZING ZOOM: 12X true optical zoom, 82 degree* wide angle camera, delivers rapid and smooth pan, tilt and zoom-in performance to capture the smallest details with absolute clarity at every focal length.

PLUG-N-PLAY: Compatible with all of your favorite applications connecting to virtually any desktop or laptop, via a single USB cable.

EASY TO USE: Compatible with all your favorite applications: Skype, Skype for Business, Blue Jeans, ZOOM, Microsoft Lync, Google Hangout, Cisco WebEx, GoToMeeting, WebRTC, Wirecast, vMix, XSplit, Adobe Connect.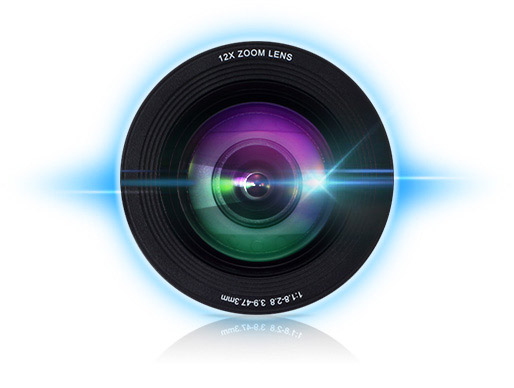 12X optical zoom with PTZ
With the combination of 12X true optical zoom, fast auto-focus functions, and smooth pan/tilt/zoom capabilities, CAM520 can capture the smallest details with absolute clarity at all times.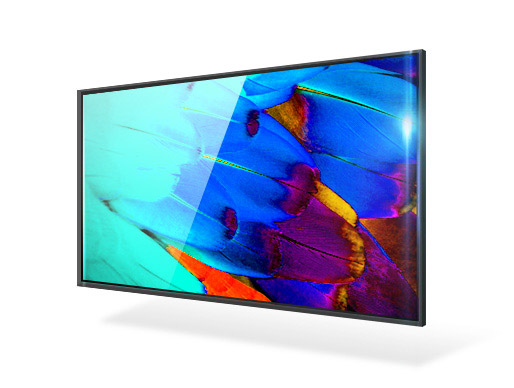 Full 1080p high definition video
With its High Definition 1080p resolution, CAM520 delivers the highest image quality available for an exceptional video collaboration experience.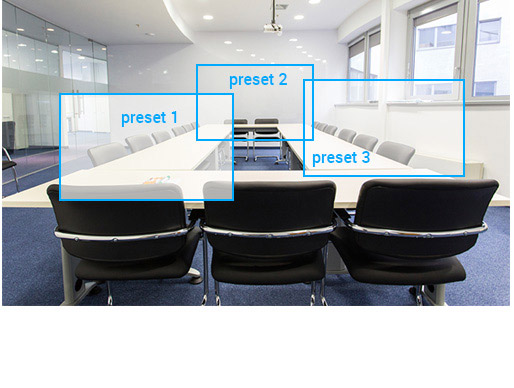 10 camera presets
Having only one camera preset can be extremely limiting. The CAM520 allows you to customize your meetings by storing up to 10 PTZ presets. Each preset can be easily accessed with one touch of the remote, saving you time and providing flexibility to move to predetermined locations in the conference room swiftly.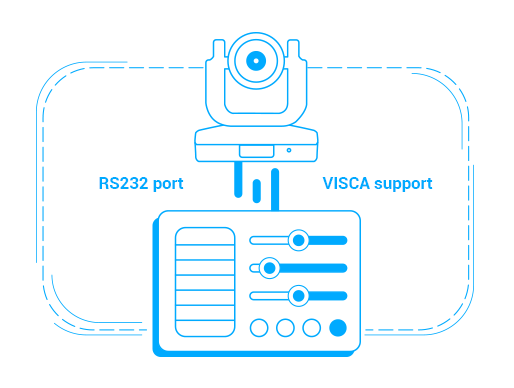 RS232 integration capabilities
With advanced integration capabilities built into the CAM520, including an RS232 port and VISCA support, the system can easily be integrated into a controlled environment allowing users to operate and manage the CAM520 through an AV control panel.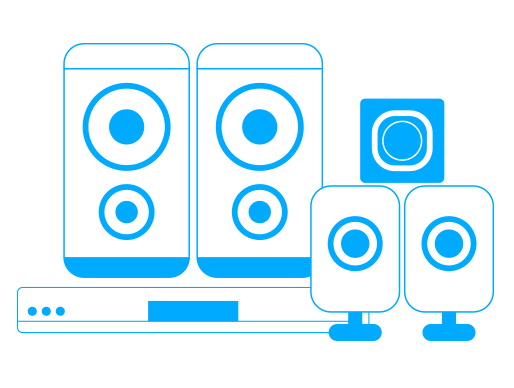 Choose your own audio system
You now have the choice to use your preferred microphone, speaker, or sound processor when making your video calls with the CAM520 camera. The CAM520 allows you the versatility to select the audio subsystem you prefer to use for your video conferencing calls, webinars, streaming, or broadcast meetings.
MORE INFORMATION ABOUT PRODUCT AND REVIEWS FIND ON AMAZON TOO
Reviews
Awesome for Kingdom Halls!
Reviewed in the United States on 25 December 2019
We use this in our Kingdom Hall and the picture is really amazing. The best thing about the camera is the optical zoom and the presets. The friends who watch the streaming on their Roku's via the KHCONF – Video app just love the picture quality, they are so excited to finally be able to see the meetings at home. We do have to go down to 480 due to our internet upload speed but the picture still looks almost as good as 1080p. The 10 presets are the biggest reason we bought it. We just hit a button and it moves to the perfect spot just like at our assembly hall. The less the sound console brother has to deal with the better. Using the KHCONF OBS Software we just do a simple click and streaming shows the computer or the video stream, camera works great with the KHCONF OBS software. I would say its motors are quiet enough for a Kingdom Hall so that it doesn't distract those under the camera and you don't really notice the camera moving during the meetings. We put a mouse pad material under the camera and it really cut down on noise and vibrations on the pole. Highly recommended!
5 people found this helpful
Used for music video recordings and Facebook live
Reviewed in the United States on 1 November 2017
I purchased this for making music video and Facebook live from my recording studio. Although this camera is perfect for conference use, i.e. 5 stars, it is not quite perfect, 4 stars, for my music video recording use.
1. USB output directly connects to computers. No adopter, which is needed for HDMI cameras, is necessary.
2. Picture quality is very good. Automatic focussing and brightness control works well. It works in low light conditions.
3. Remote control IR window is located front side only. Nicer to have IR window also on the back side.
4. PTZ has good range of variances. But, the remote control response is not quick enough to chase moving musicians.
5. Video delay, with the use of MacPro, is small, but not perfect for music video recordings. I compensate by delaying sounds with the use of a sound recording software, ProTools. Since sending live to Facebook further delays video signal, the sound delay compensations are necessary anyway.
5 people found this helpful
Smooth and fast pan/tilt – works great with Zoom
Reviewed in the United States on 25 February 2019
We installed two of these AVer CAM520s for a client and they worked out perfectly. We mounted both to walls in large conference rooms and this camera has no problem panning and zooming in on every corner of the room. We used a 50' USB extension cable for one camera without any issues, however, the transformer connector is not a standard 5.5 x 2.1mm power socket and could not be easily extended so we had to install an electrical outlet near the camera for power.
Super easy to install with a Zoom room – plug and play. Will definitely be purchasing more of these.
3 people found this helpful
Great Product – Easy to use
Reviewed in the United States on 21 July 2016
This is Easy to setup, works well with Skype, Skype for business and other applications. I placed this into our Conference Room and the picture quality is great along with it didn't take long to get it hooked up and setup with the presets using the remote. We have another camera in our other conference room but I prefer this one because it was so easy to setup and use.
Seems like it is made from quality parts. It doesn't feel cheaply made and seems like it will hold up for a long time. I liked that it came with a mounting bracket where some others you have to purchase separately.
Shipping and handling was as usual, perfect and on time.
5 people found this helpful
Camera for large conference room
Reviewed in the United States on 12 October 2019
We've been searching for a video conference camera for our conference room but those small cameras are terrible because they are made for sitting on top of a monitor and not for a conference room. We tried the Owl but picture quality was low and you're looking at the Owl and not at the person on the other end. Then we got the Cam520 and picture quality is great from the back of our conference room to the front. You'll need to have an external microphone because this unit doesn't come with a microphone.